Why Recycle Fluorescent Bulbs?

Recycling prevents the release of mercury into the environment. CFLs and other fluorescent bulbs often break when thrown into a dumpster, trash can or compactor, or when they end up in a landfill or incinerator.

Other materials in the bulbs get reused. Recycling CFLs and other fluorescent bulbs allows the reuse of the glass, metals and other materials that make up fluorescent lights. Virtually all components of a fluorescent bulb can be recycled.
---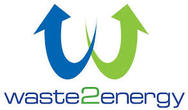 Document Destruction is Converted to Energy

After shredding your secured documents, we bring them for a witnessed incineration to a Waste-to-energy Incinerator that converts the energy into electricity.
---